Verizon Communications and AT&T said they had agreed to a two-week delay in deploying C-Band wireless spectrum in the U.S., averting an aviation safety standoff that threatened to disrupt flights starting this week.
AT&T and Verizon agreed Monday night to postpone their deployment of new 5G wireless service over concerns that it may interfere with flight safety equipment, the companies said.
AT&T confirmed the decision in a statement, noting that at the request of Transportation Secretary Pete Buttigieg, "we have voluntarily agreed to one additional two-week delay of our deployment of C-Band 5G services."
"We know aviation safety and 5G can coexist and we are confident further collaboration and technical assessment will allay any issues," the company said.
My Thoughts:
Hmmm. They did this last minute. They must KNOW the damage this will cause.
*****************************
The COVID-19 pandemic revealed the urgent need for inexpensive, easy-to-use, and reliable diagnostic tools for rapid on-site screening.
​TestNPAss diagnostic test requires a nasal sample to detect SARS-CoV-2 infection rapidly. It is a single-use test using a graphene biosensor sensitized by antibodies. The test operates without a battery and uses contactless near-field communication via a smartphone application.
In less than 3 minutes, the digital test detects viruses' presence without the need for dedicated reading equipment other than a smartphone. The signal is captured electronically on the biosensor, which accelerates the diagnosis and allows a secure digital transfer of the result.
​The test result is tamperproof and recorded in a digital tag securing user confidentiality and constituting a standalone digital pass that does not require data transfer over a network.
MY THOUGHTS:
This device is another way the mark of the beast is in action. The Non-V'ers are being squeezed in every way. We know the day is coming very soon where we will not be able to enter anywhere.
**************************
BY MONIQUE BEALS - 12/21/21 10:30 AM EST
Former President Trump announced he would hold a news conference from Mar-a-Lago on Jan. 6, the one-year anniversary of the riot at the U.S. Capitol that the former president himself was accused of inciting.
"Why isn't the Unselect Committee of highly partisan political hacks investigating the CAUSE of the January 6th protest, which was the rigged Presidential Election of 2020?" Trump said in his statement Tuesday announcing the news conference.
The former president went on to cite several states where he claimed "the numbers don't work for them, or even come close." He also sought to reframe the November 2020 election as "the insurrection," instead of the day his supporters overran the Capitol in an attempt to block certification of the electoral results.
"I will be having a news conference on January 6th at Mar-a-Lago to discuss all of these points, and more," Trump said. "Until then, remember, the insurrection took place on November 3rd, it was the completely unarmed protest of the rigged election that took place on January 6th."
MY THOUGHTS:
I'm wondering if these Capital Hill hearings are not to kick President Trump out of the chance to even run for President in 2024? The reason I say this is because he always has it appear that he is forced to not do something that he makes the conservatives think otherwise. So, consider this scenario:
What if Trump is forced to not run then the Jewish daughter, Ivanka runs. The church will rally behind her because of loyalty to Trump. Also, the way that the NAR is behind Trump and pushed people to Hebrew Roots and Rabbi's (Jews) in authority, the church will fall into this agenda hook line and sinker. What do you think? Email to info@watb.tv. Can you image a run of Ivanka versus Michelle Obama? I believe this is who we will see in 2024. Look at this: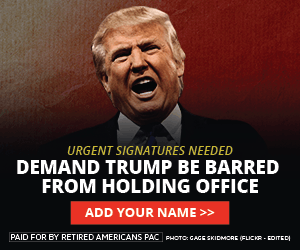 ****************************
Unvaccinated pregnant woman infected with both viruses is released from hospital in good condition; health officials say there may be many similar cases
Israel confirmed its first case of an individual infected with both the seasonal flu and COVID-19 at the same time, authorities said on Thursday.
The two infections were found in an unvaccinated pregnant woman who had mild symptoms, Beilinson Hospital in Petah Tikva said.
Some reports suggested this marked the first such dual case in the world, but reports of patients with both flu and COVID-19 surfaced in the US as early as spring 2020.
MY THOUGHTS
How much crazier can it get?